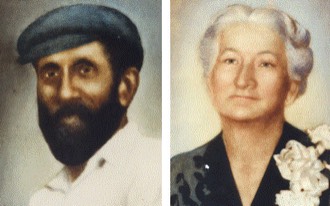 This interview was recorded in 1977 by Arnold Rosen. In it, Arnold speaks with his father Louis Rosen about a number of topics, including his home town of Olynka in the Russian Pale of Settlement, his parents, his early education, and his emigration to America as a young child.
Louis was born Louis Rogozinsky on December 17, 1900, and died on March 12, 1994 in Dallas, Texas. A transcription of parts of this interview may be found
here
. It was originally posted by Arnold on his own website and is reprinted with his permission.
The interview is in four parts, each about an hour long. Click on the links below to play the sound files in a browser window.